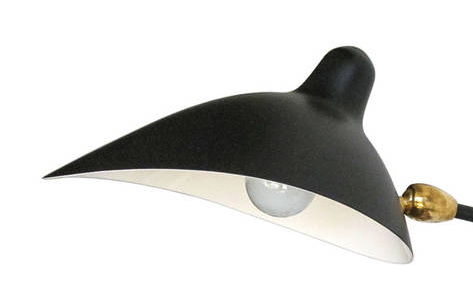 White 3 Arm ceiling light, also available in black.
Orignal 1950's Casquette shade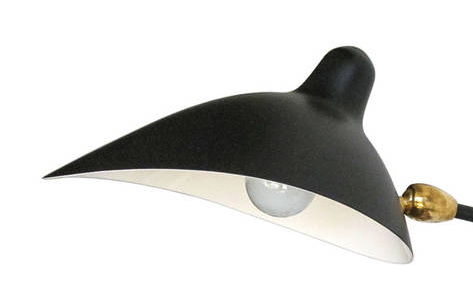 Re-edition "Casquette" shade
Our correct brass lamp socket bracket and cloth covered wire
French re-edition plastic bulb holder, simple bracket and plain wire.
B22 Bayonet lamp holder adapted to SES12 Edison screw for the US
Our Brass knuckle with spring tensioner and grub locking screw
Original 1950 knuckle with grub screw
French re-edition knuckle . Incorrect shape and no grubs screw
French re-edition without spring tensioner
Re-edition brass and steel hex screw, noting like the original
Our base with correct screws
Original 1950 base with slot head screws. Cover bent top and bottom
Re-edition base with modern hex screws.Cover bent at sides
Base with correct back foot
3 arm floor lamp. Working from an original shop drawing , i have recreate this impressive lamp.
3 arm lamp tripod base in metal with one to one timber mockup behind
Like the originals each shade is individually hand cut and shaped with no two ever exactly alike
Shades ready for second stage spinning